Search for car hire in Milan
Fill in the search form below to find cheap car hire in Milan
Our great prices include
Lowest price guaranteed

Third party liability insurance

Collision damage waiver

Vehicle licensing fee
Our team is here to help 24 hours a day,
7 days a week.
Best value car hire from top brands








Key facts for hiring a car in Milan
Car hire locations

There are 25 suppliers to choose from in Milan, so you won't be stuck for choice. Compare their prices using the search form at the top of this page.

Best time to visit

May and September. The city can get uncomfortably humid in the height of summer, so skirting around this time makes a lot of sense. Plus it'll be quieter.

Useful lingo

Petrol – benzina
Diesel – gasolio

Time difference

GMT + 1

Currency

Euro (EUR, €)

Hire a car in Milan
Elegant and sophisticated, Milan draws millions of visitors from across the globe each year.
Fashion capital of the world and the second-biggest city in Italy, Milan has plenty to offer its visitors. It is also surrounded by irresistible, road-trip-worthy scenery.
The cathedral took nearly 500 years to complete, and it is decorated with more statues than any other building in the world, so it's no wonder it's such an impressive attraction. Teatro alla Scala, a world-famous opera house and the largest in Europe is also up there with builds worth visiting.
Drive to the coast
It's not all about the Amalfi
Milan is a really well-located destination if you want to get out and about by car. It might be a little ambitious to drive to the oh-so-famous Amalfi Coast but fear not, there is another gorgeous coastline much closer.
It'll take you a couple of hours, but the drive to Cinque Terre is well worth it. Park up in La Spezia and discover the picture-perfect towns of Riomaggiore, Manarola, Corniglia, Vernazza, and Monterosso by train.
A cluster of five cliffside treasures, these tiny villages hug the coastline of the Italian Riviera. Each house clings to the cliffside, the sunlight bouncing off the peeling sherbert paintwork.
It is arguably better to stay in La Spezia if you need overnight accommodation – it's close to the villages so going back and forth is simple, and you'll get way more for your money.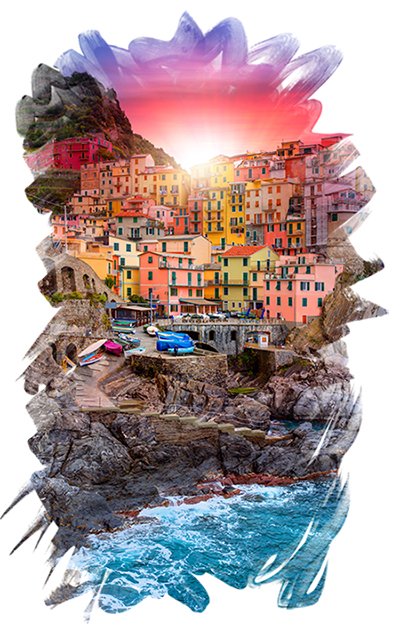 Local knowledge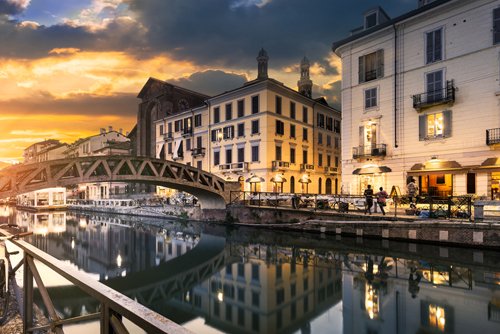 Local tips
Weather
Rain is fairly common in Milan, so come prepared.
Tipping
It is common to tip in restaurants – about 10% is the norm.
Aperitivo
A big trend in Milan. Essentially happy hour, but you get free food with your drinks. Definitely one to check out.
Siesta
Watch out for about 2 - 4pm each day, the time when most things close – even petrol stations – and people take their siesta.
Religious buildings
Remember that you need to cover up if you want to visit any religious buildings.
Pigeons
There are quite a few seed sellers in tourist areas, hoping you'll buy food for the pigeons. Just politely refuse if you are not interested (why would you be?)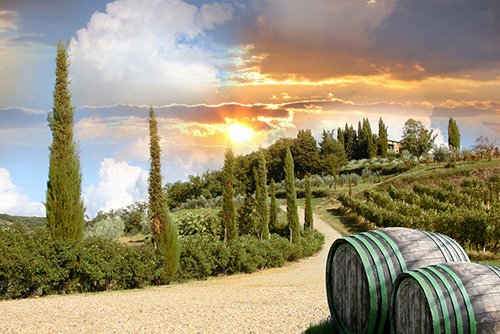 Driving tips
Flashing your lights can be polite in the UK, but in Italy it is more likely a signal telling you not to do something (don't join the road, as opposed to go ahead).
Be aware of ZTL zones which restrict where you can drive within Italian cities.
Autostradas are highlighted green on signs and stand for the system of toll roads throughout Italy. These all start with an A.
It will cost you around 20-30 Euros taking the autostrada from Milan to another major city or destination.
Blue signs indicate state roads – highways which are not toll roads. These can be slower, but often much more scenic so it depends on your priorities.
Attraction signs are brown and restaurants (which may or may not be nearby) are signposted in yellow or white.


Head to the lakes
Lake Como
Italy really is spoilt with easy-on-the-eye destinations. The third-largest lake in Italy is a memorable one – not all waterside locations are this beautiful. About 2 hours north of Milan, this Y shaped body of water near to the Swiss border really shouldn't be missed.
Perhaps the most famous town fringing Como is Bellagio. The Pearl of the Lake is a popular place for tourists – try to avoid weekends if you're after a peaceful trip.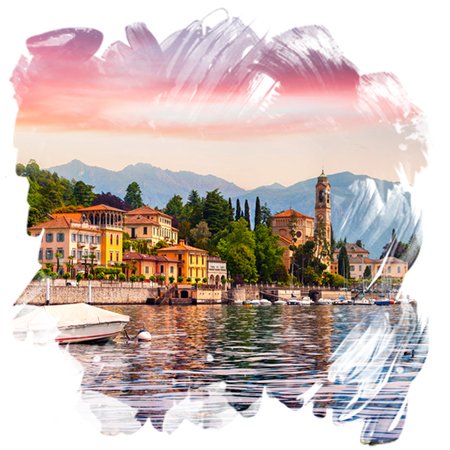 Nearby cities


Florence
3hrs 30mins
The capital of Tuscany, filled with art and architectural heritage.


Turin
2 hours
Home to a mysterious 10th century mountaintop monastery.


Venice
2 hours
118 islands surrounded by an extensive canal network and the Venetian lagoon.