Search for car hire in Barcelona
Fill in the search form below to find cheap car hire in Barcelona
Our great prices include
Lowest price guaranteed

Third party liability insurance

Collision damage waiver

Vehicle licensing fee
Our team is here to help 24 hours a day,
7 days a week.
Best value car hire from top brands








Key facts for hiring a car in Barcelona
Car hire locations

There are quite a few places to hire a car in Barcelona, but the best value options are the airport, Sants Train Station and Rambla Catalunya.

Best time to visit

Summer is the most popular time to visit (June - August) but people visit year round. The most rainfall occurs in September and October.

Time difference

GMT + 1

Currency

Euro (EUR, €)

Useful lingo

Sign the form – Firme el formulario
Here are the keys – Aquí están las llaves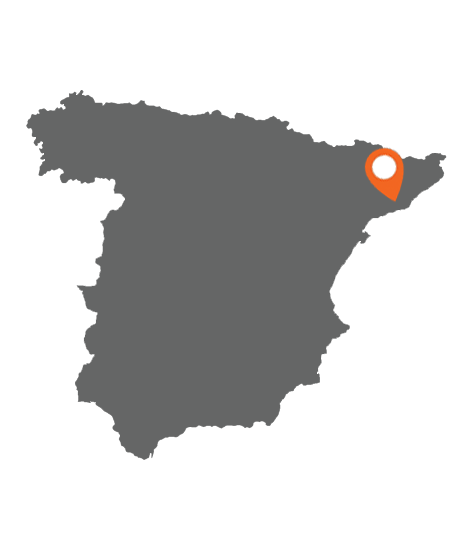 Hire a car in Barcelona
The capital of Catalonia is unconventional, exciting and vibrant.
The second city of Spain doesn't have any trouble getting visitors. In fact, Barcelona is the 3rd most visited city in Europe, after Paris and London.
Gaudi's eclectic architectural playground, the city boasts hidden tapas bars, hipster neighbourhoods and the best city beach in the world (according to National Geographic). It's an extremely happy city, and there's great food everywhere. So, what are you waiting for?
Local knowledge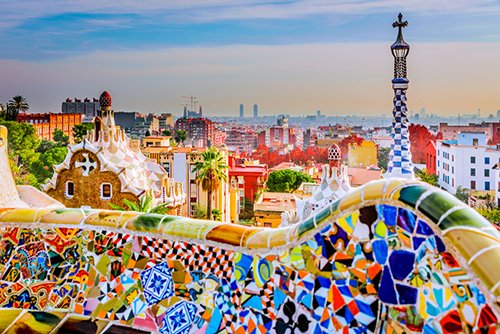 Money saving tips
Try a free walking tour of the city (or free bike tour). The guides do appreciate tips if you enjoy the experience though!
Find set menus for lunch, and fill up. Lunch is the biggest meal of the day in Spain, and if you shop around you can find a bargain three course meal for about 15 Euros. Ask for the menú del día.
Try and find food that isn't on Las Ramblas – this is the main tourist strip. You will pay more here and the quality isn't likely to be as good. Watch out for pickpockets in this area, too.
If you find bread on your table, you will likely be charged for it. So, if you don't want it, it's perfectly fine to send it back.
Many city-run museums are free at certain times of the week. Check out the websites for the ones you are interested in.
There is free citywide WiFi, so have a look out for the hotspots and stay connected.
Tap water is safe to drink, but if you prefer bottled, buy in bulk at a supermarket as this is far more cost effective than buying on the go.
Visit the fountains at Montjuic and their daily light show – it's free!
Head to the supermarket, buy some snacks and eat your lunch on the beach or in a park. This will certainly save you money.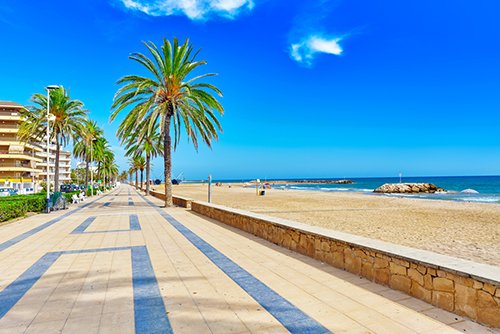 Driving tips
Manual cars are going to be better value, as the country predominantly uses them. Automatics come at a premium.
Spain has the world's 5th-largest motorway network, even though it's the 52nd-largest country. This means it's a real pleasure to drive around, the road quality is good and most places are very accessible.
There are lots of toll roads in Spain. Paying the tolls will usually get you there much quicker – and trying to avoid them usually isn't worth the saving.
N stands for national route. This is a carriageway with more than one lane. If you see AP, this stands for autopista and is a toll road. There are three payment options: automàtic (machines for card or cash), manual (attendant) or telepago (automatic chip system).
Be careful where you park as towing is common and the fines can be massive. Also ensure that you always keep your belongings out of sight.
Self service petrol stations are often pay at pump. Sometimes you need to input how much fuel you want prior to filling the tank.
Look out for triangular yellow stickers on the pavement, they indicate a tow-away zone so it would be unwise to park here.


Where to road trip


Llieda
2 hours west
One of the oldest towns in Catalonia with a remarkable hilltop cathedral.


Girona
1 hr 30 mins northeast
Medieval city with walled old town and colourful houses lining its river.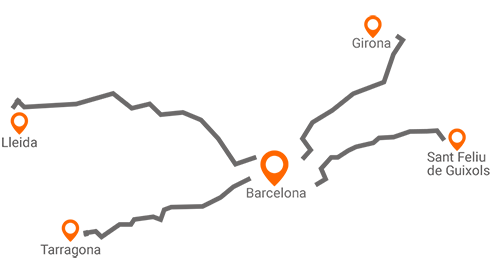 Tarragona
1 hour 30 southwest
Plaza-filled town with Roman amphitheatre overlooking the ocean.


Sant Feliu de Guixols
1hr 20 mins northeast
Seaside resort town on the Costa Brava overlooking the Med.
What to eat
Dining delights
Food that tells a story – la bomba
Bite into a bit of Barcelona's history and try these large, spherical croquettes stuffed with potato and meat. Aioli and spicy tomato sauce decorate the plate to resemble the bombs that Catalan anarchists used during the Civil War. This dish has been on the tapas menu here for years, and it's a must try.
Food that suits the DIY chef – merenderos
Look out for merenderos (barbecue spots) for rent in parks and wineries outside of the city. Here, you can pitch up and cook for yourself. Wood and charcoal will be on site, just make sure you bring some calçots to grill during the spring. These vegetables, similar to a spring onion or a leek, are traditional thrown onto the barbecue then eaten with romesco sauce. Remember to peel off the blackened outer layer before dipping.
Food that tastes like Spain – Jamón Ibérico
Make sure you take time to taste perhaps the most famous meat in the country, Ibérico ham. It is on offer all over the city, but aim to find a delicatessen such as Jamon Reserva Ibérica where you can try samples along with olives, cheese and wine.
Food that caters to your sweet tooth – crema catalana
A cold version of the French classic crème brûlée, this delightful treat is flavoured with cinnamon and citrus. Creamy custard served in a ramekin, topped with caramelised sugar – a great dessert to try during a Spanish spring.