Search for car hire in Rome
Fill in the search form below to find cheap car hire in Rome
Our great prices include
Lowest price guaranteed

Third party liability insurance

Collision damage waiver

Vehicle licensing fee
Our team is here to help 24 hours a day,
7 days a week.
Best value car hire from top brands








Key facts for hiring a car in Rome
When to visit

Summer is most popular due to the weather, but expect crowds and queues. Easter is the most expensive time to visit. If you aren't after blistering heat or religious festivities, try April to June or September to October.

Top tip

Plan your trip well in advance for the best choice and prices. Accommodation gets booked up well ahead of time, even during the quieter times of year.

Useful lingo

Good morning / afternoon – buon giorno, buona sera

Time difference

GMT + 1

Currency

Euro (EUR, €)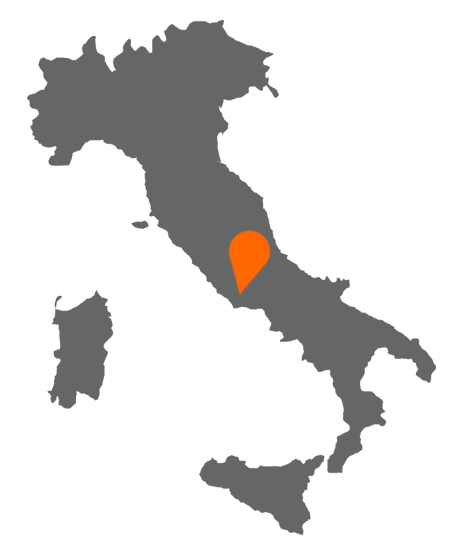 Hire a car in Rome
An unparalleled selection of ancient wonders, the 'Eternal City' is famous across the globe for its countless landmarks.
The capital of Italy is one big outdoor museum. With its rich heritage serving as an impressive ancient backdrop, you can go back in time and discover the world that existed thousands of years ago.
It's impossible to get bored here. Rome is a sprawling city to immerse yourself in, and it's also within driving distance of Pisa and Naples – two more incredibly worthwhile Italian destinations.
Local knowledge



Dining
Food
It's all about the food in Rome. Head away from the tourist traps and find somewhere cosy to eat. In the busiest areas you'll find fixed priced tourist menus which are far inferior to food you can get slightly away from the madness.
Don't worry about getting breakfast included with your accommodation, either. Look for a bakery – grab a pastry and cappuccino. This will be more cost effective and tastier way to fill your boots in the morning.
Something to be aware of is that cafes often have different prices for standing and sitting. If you're happy to order at the bar, do so and you can save a few Euros.
Try a trattoria for a casual and rustic dining experience. Forget printed menus, here you'll find family-run establishments serving home-cooked specials.
Drink
There are public drinking fountains (thousands of them) all over the city. This can be a great way to save money in an expensive city. The water is safe, cold and sometimes the water will come out of elaborate fountains. Look out for the she-wolf fountain (one of the city's icons) on Aventine Hill.



Local tips
Travelling
Getting to and from the airport in a taxi can be very pricey, plus many taxi drivers will try to overcharge you even though there are set rates in place. A hire car is a really cost effective way of travelling to the city centre.
Dress
If you visit during summer, it's tempting to only bring clothes suitable for the heat. Remember, for visiting religious sites you may need to dress modestly, so bring something to cover your shoulders. Bring comfortable shoes for walking around the city. There are so many landmarks to visit on foot!
Tip
Tipping is not customary in Rome, so even a small tip is appreciated. If your bill says servizio, this means service has already been added. You do not need to add an amount on top of this.
Live
Learning a little Italian is fun, and will be appreciated if you can communicate with the locals. The pace in Italy is relaxed, so things may not always run on schedule. Embrace this attitude, and you'll enjoy it more.
Visit
The Roma Pass is a good value option if you are hoping to see lots of the sites.
Italian food
Local specialties
Supplì
A type of Roman arancini – a deep fried rice ball filled with rice and cheese. Although, arancini is from Sicily, and the Romans are proud of their supplì, so make sure you ask for the right one!
Carciofi alla giudia
Deep fried artichokes are a must try. A brilliant example of Roman Jewish cuisine, these should be crispy on the outside and soft in the middle.
Pizza
Roman pizza is different to Neopolitan, but just as amazing. Expect a paper-thin, crunchy crust and the option of pizza bianca – a base with no tomato sauce beneath its toppings.
Gelato
Look out for the weird and wonderful flavours as well as the classics.



Places to visit
City highlights
Campo de' Fiori market
Operating since 1829, this exciting and colourful morning out will leave you feeling invigorated (and probably full, if you've caved in and tried some of the delicious offerings).
Via Nicolo Piccolomini
Get in the car and drive down the Via Nicolo Piccolomini to experience the strangest optical illusion in the city. The long stretch of road gives you a perfect view of the dome of St Peter's cathedral. However (and here's where it gets spooky), as you approach the dome, it will look like it's getting smaller instead of larger. The illusion works best if you are moving at speed – walking the road will not have the same impact as driving.
Trevi Fountain
According to legend, if you stand with your back to the fountain and throw a coin over your shoulder into the water, you will return to Rome in the future. As well as participating in an ancient Italian tradition, you will also be giving a charitable donation – apparently around 3,000 Euros are thrown into the fountain each day.