Search for car hire in Murcia
Fill in the search form below to find cheap car hire in Murcia
Our great prices include
Free cancellation and amendments

Third party liability insurance

Collision damage waiver

Vehicle licensing fee
Our team is here to help 24 hours a day,
7 days a week.
Best value car hire from top brands








Murcia car hire tips
Where to pick up your car

The most popular car hire location in Murcia is Murcia Airport (MJV), which is just over half an hour's drive from the centre (50km).

Top car rental brands

The most popular car rental brands in Murcia are Firefly, Centauro, Goldcar, Interrent and Europcar.

Local currency

Euro (EUR)

Average temperatures

Warmest month: July (27°C)
Coldest month: January (10°C)

Side of road

Right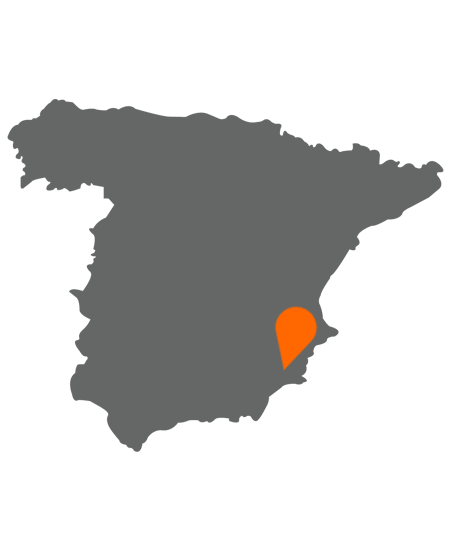 Hire a car in Murcia
Each of Murcia's generations has uniquely built upon its past.
Founded by the Arabs in 825 and later settled by the Romans, the city is a mix of cultures and tastes. This provincial capital and university town is energetic and vibrant yet laid back.
Its dry hot summers, mild winters and very infrequent rains make it an all year round destination. The perfect climate also generates a rich variety of local produce – which supplies a hearty tapas scene.
Local knowledge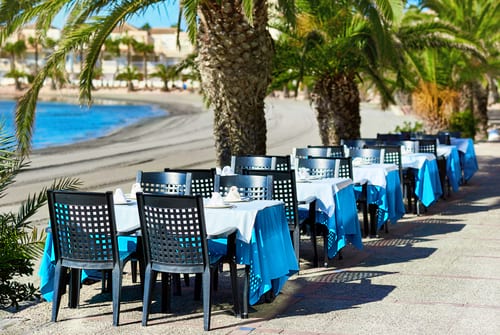 Gastronomic highlights
Zarangollo
A common dish in the Murciano countryside, it is made with the vegetables grown in the region - courgettes are among a chefs favourite vegetable to use. The thinly sliced vegetables are scrambled with eggs. Most often you will find this as an appetizer or in a tapas bar. Though humble, it is delicious.
Paparajote
This Murcian delicacy has become a symbol of regional pride. During the spring, you will find these at all the fairs and festivals. Lemon leaves are coated in a batter, fried in olive oil then dusted with sugar and cinnamon. Take note however, that you are not meant to bite into the leaf! It's just a tangy way of consuming the batter.
Murcian Rice
Calasparra rice is native to the Murcia region. Originally grown by its Muslim inhabitants, it has formed fundamental part of the cuisine. Calasparra rice is especially absorbent, making it perfect for spanish dishes like paella.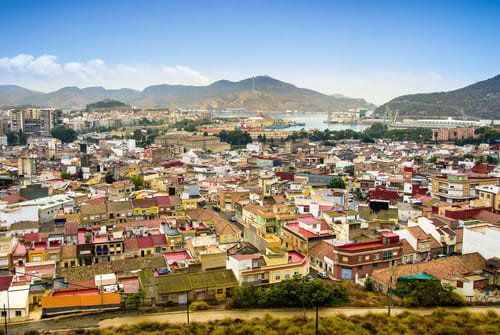 Local towns to visit
Cartagena
The city's landmark is undoubtedly The Roman Theatre. Built in 44 BC when Cartagena was a Roman colony, it was one of the largest theatres in Spain. Emerging from a rock hill, it was only discovered in 1990.
Lorca
This baroque city's heritage and history is regarded as one of the most important in the region. Its filled with landmarks such as the Fortress of the Sun, a medieval castle and significant symbol. For centuries, Muslims, Christians and Jews lived here together.
Caravaca
Considered one of the five holy cities in the world, as awarded by the Pope, this is a prominent destination for pilgrims. At the heart of the city is the Basilica of Caravaca, which has been used for both religious and military purposes. It also holds a revered relic containing parts of the holy cross.
Get to know the local wildlife
El Refugio del Burrito is a rescue centre for donkeys (not burritos!). This donkey sanctuary is free to visit, and houses around 350 donkeys and mules. A great day out, especially if you've got kids.
Wandering the city
Architectural treasures
Murcia's emblematic buildings recall its Moorish roots, mediterranean influence and observation of international artistic styles. Its beautiful architecture has been carefully crafted throughout the centuries, and rivals the landmarks of the nation's larger cities.
Catedral de Santa María
The centerpiece of the city, this cathedral represents the years of artistic and cultural influences that underpin the city. Construction started in 1394 and took 300 years to complete. Built on the site of a mosque, its interior displays its original gothic style while the facade was later completed with a baroque approach. Other accents are spiced up with Renaissance, Neoclassical and Rococo elements.The cathedral's 95-metre tower can be seen throughout the city.
Real Casino de Murcia
This elegant and indulgent building was originally an gentleman's club. Its Moorish patio is crowned by an iron and glass dome while the main facade features classical and modern trends. Though considered neo-baroque, its dance hall is more French, inspired by the style of Louis XV.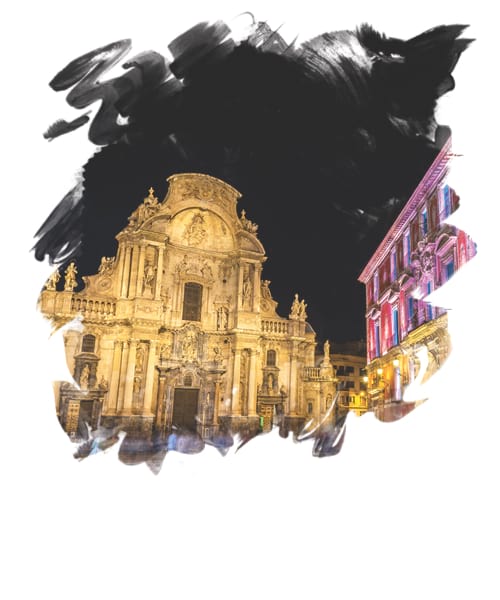 Exploring the greater Murcia province
Jumilla Castle

Inhabited since the bronze age, this gothic style national monument supplies panoramic views.

Yecla

Here you will find mountains and some of the best wine producers in the region.

Archena

A town known for its archaeological finds and healing spas.

Mazarrón

A traditional beach destination within the region, where you can enjoy the waters from anywhere along 35km of coastline.

Las Salinas y Arenales de San Pedro Regional Park

The place to go on the Mar Menor if you want to escape the tourist crowds and watch migrating water birds.