Search for car hire in Canada
Fill in the search form below to find cheap car hire in Canada
Our great prices include
Free cancellation and amendments

Third party liability insurance

Collision damage waiver

Vehicle licensing fee
Our team is here to help 24 hours a day,
7 days a week.
Best value car hire from top brands













Canada car hire tips
Where to pick up your car

There are over 95 car hire locations in Canada, and the most popular city is Toronto, ON.

Top car rental brands

The most popular car rental brands in Canada are Thrifty, Dollar, Budget, Hertz and Discount Car & Truck Rental.

Best time to hire a car

The cheapest months to pick up your car hire in Canada are November and February.

Local currency

Canadian Dollar (CAD)

Side of road

Right

Hire a car in Canada
Canada is the world's second-largest country and a territory that still feels new.
It is a rich patchwork of cultures and landscapes. In between the rugged mountains, flat prairie fields and wooded havens, you'll discover big and small cities, each with their own personality. The size of the country can be difficult to envision before arriving.
The Trans-Canada Highway, which connects all ten provinces is over 8000 km long – so the best way to make the most of your visit to Canada is to head straight for the car rental desk when you arrive.
Driving in Canada
Top tips
1. There are slight differences if you're driving in Quebec versus other provinces, the most notable being all the road signs are in French. Familiarise yourself with some French terms to make it easier.
2. It is legal to turn right on a red light, if it is safe to do so and after you have come to a complete stop. Note however, you are not allowed to turn on a red light in Montreal.
3. If you are travelling during the winter months, ask your car hire company whether the vehicle is equipped with winter or all-weather tyres. In some provinces, on certain roads winter tyres are required. Drive diligently in the winter, snow can reduce visibility and patches of ice can be difficult to spot. Also find out if your rental company provides an ice scraper and snow brush.
4. You must pull over and give way to emergency vehicles.
5. Do not overtake a school bus with flashing red lights. You can overtake snow removal vehicles or farm machinery.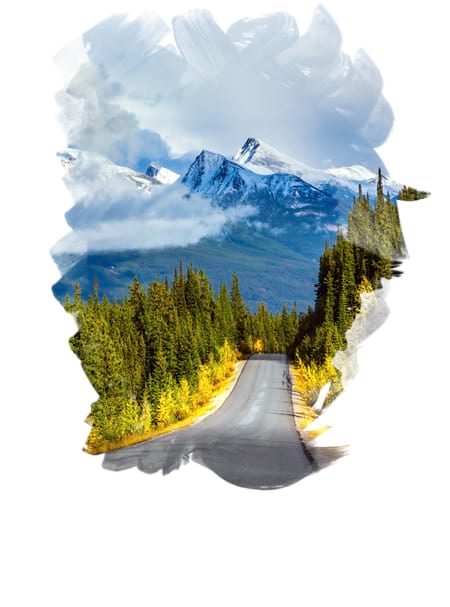 The prarie cities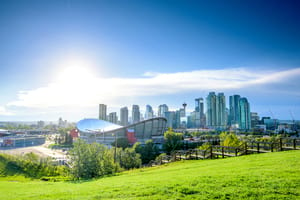 For mountaineers:
Calgary
Calgary is where the flat Canadian prairies meet the Rocky Mountains. This southern Alberta city is one of the country's youngest, largest and most energetic centres.
First explore Calgary's 210 km of walking and bike paths, then take to the mountains. Just an hour's drive east of the city is Banff National Park, one of the most stunning natural landscapes in Canada. Whether your interested in climbing or skiing, the Rockies are an unparalleled outdoor destination.
When to visit: June till August is the best time of year for good weather. But the parks will be less crowded in April and from the end of September till October.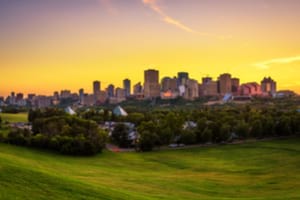 For shoppaholics: Edmonton
Edmonton, Alberta's capital, is the northernmost city in Canada with a metropolitan population. With bitter cold winters, the city has come up with some creative ways to keep warm and entertained.
West Edmonton Mall is the city's biggest attraction. The shopping centre is the largest mall in North America, and the 10th largest in the world. Besides its 800 stores, you'll find a waterpark, ice skating arena, roller coaster, lagoon and more underneath its roof.
When to visit: If you're interested in avoiding snow and Edmonton's icy cold winters, head to the city from June till August, when it is warm and there are a range of festivals.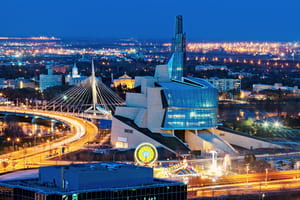 For the museum-minded: Winnipeg
Considered the beginning of Canada's Western frontier, Winnipeg is the gateway to the prairies. The city has been a major transcontinental hub since the 19th century.
Winnipeg has gradually been staking its claim as a city of culture and educational achievement. It's home to the Canadian Museum for Human Rights, one of Canada's most notable and one-of-a-kind museums, as well as the Winnipeg Art Gallery, which boast the world's largest collection of Inuit art.
When to visit: Like most of Canada, don't travel during January or February (unless you're here for the ice hockey). The summer months are much more pleasant for exploring the city.


The coastal metropolis
Vancouver
A city for the outdoor enthusiast and the urbanite, Vancouver is a showcase for some of the best adventures Canada has to offer. From urban parks and rugged scenery to topnotch entertainment venues and a creative culinary scene, Vancouver has something for every traveller.
The great outdoors – For a scenic outdoor experience, have a picnic in Stanley Park or take a relaxing walk through the VanDusen Botanical Garden. If you're interested in something a little wilder, hike 850 metres up Grouse Grind or go camping along the Fraser River. Interested in some other impressive scenery further out of the city? Drive to Whistler and breath in the mountain air while skiing or biking.
Metropolitan – Enjoy Vancouver's waterfront while taste testing a range of locally crafted brews. Restaurant hop in the city's Gastown district, where you'll find iconic culinary creations, or grab a quick bite in Granville Island Public Market. For shopping, Yaletown is the place to be. There is also a wealth of galleries and museums to keep you occupied on a rainy day.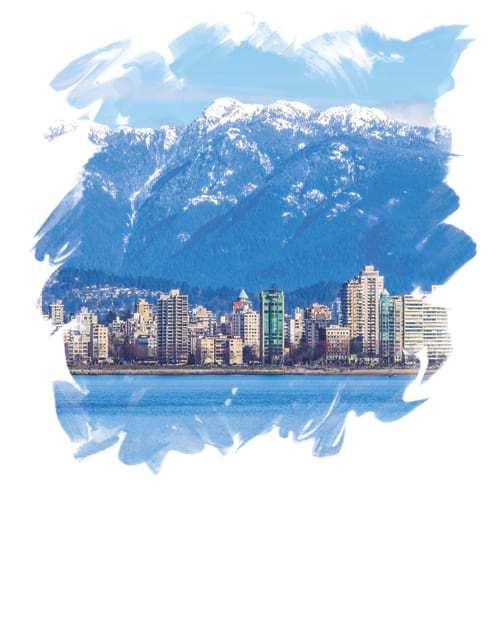 Province capitals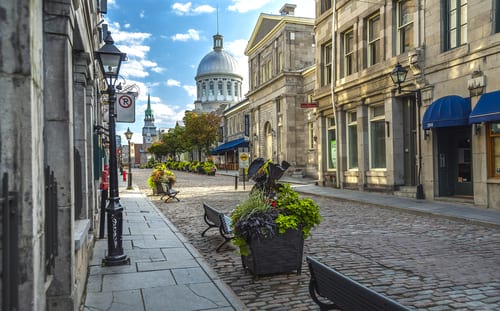 Montreal
The cultural heart of Quebec, Montreal is a showcase of the newest and oldest characteristics of Canada. The metropolitan island is a greater mix of European and North American influence than anywhere else in the country. Old cobbled roads are tucked in between shiny skyscrapers, while futuristic public art contrasts with historic landmarks.
The city is known for retaining a strong connection to its heritage, working hard to maintain the French language and Catholic religion. Artistic celebrations are not taken lightly here either. Over 90 festivals throughout the year highlight old, new and upcoming artists.
When to visit: If you're interested in Montreal's festival line up, June till August is the best time to go. But if you're looking to avoid the tourist crowds, Autumn is a lovely time to explore the city.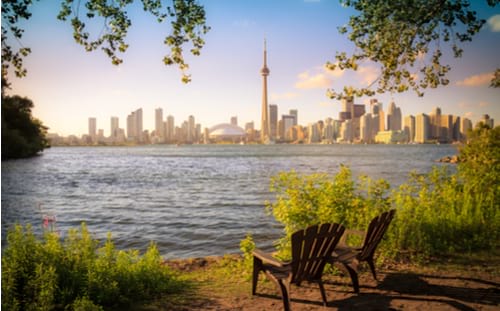 Toronto
Toronto can no longer be mistaken as a small-scale New York with less attitude or stuff. Over the decades, this major Canadian city has defined itself as a destination in its own right. Often mistaken as the capital of Canada – Torontonians like to think of it as such – the city is multicultural hotspot with a young creative energy running through its veins.
Toronto's cultural allure has breed and attracted beloved musicians, filmmakers and artists. Its restaurants pull together and blend the city's different ethnic backgrounds into one, producing drool-worthy dishes. Toronto also has a collection of unique landmarks, both natural and man-made.
When to visit: Like Montreal, the summer months are filled with festivities and the streets are lined with tourists. The hot weather means you can enjoy the beaches and waterfront to the fullest but prices also rise. Travel during the shoulder seasons for pleasant weather and less crowds.