Search for car hire in France
Fill in the search form below to find cheap car hire in France
Our great prices include
Free cancellation and amendments

Third party liability insurance

Collision damage waiver

Vehicle licensing fee
Our team is here to help 24 hours a day,
7 days a week.
Best value car hire from top brands













Key facts for hiring a car in France
Best time to visit

France is so versatile that you can visit any time of the year and see something spectacular.

Useful lingo

Give way – Cedez le passage

Slow down – Ralentissez

Car hire locations

easyCar offers over 500 car hire locations in France

Time difference

GMT + 1

Currency

Euro (EUR, €)


Hire a car in France
France is famous for its romantic aura, its gastronomic delights and its acclaimed art.
From the war memorials of Normandy to the yachts of Monaco, France's mesmerizing hold on its visitors gets stronger during every visit.
The country has such a diverse selection of landmarks, from the natural wonder of the Alps to the man made giant, Le Tour Eiffel, is it any wonder that France is the most visited country in the world? Whatever is on your holiday checklist, France will tick it off.
France uncovered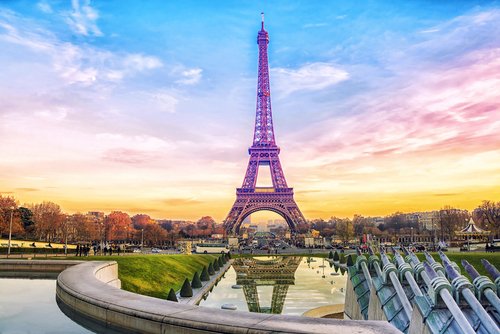 Things to remember
Learn some lingo
Try learning a bit of French when travelling to France. A little bit will go along way – it will be seen as polite, and will be appreciated. It may also come in really handy. If you head out of major cities, it is likely that people will speak little or no English.
Think about when you drive
France is notorious for traffic building up on certain days during the year. The first day of the school holidays, for example, is usually a day when lots of French people decide to go away.
Prepare for the tolls
Most major motorways are toll roads, so be ready to pay these and figure out how much the charges may add to your trip.
Opening hours
Most shops and supermarkets are closed on Sundays. This will vary a bit depending on the season and the area, but the general rule of thumb is get what you need on a Saturday. Many cultural sites are shut on some weekdays too (often Tuesdays) so always check before you just turn up somewhere.
Restaurants
These will also often shut during the middle of the day, so don't bank on a late lunch. Look for a 'non-stop' sign in the window if you really want to work around France's schedule. This means the restaurant won't close. Our advice? Embrace the quiet. Use 12- 3pm as a time to chill out and recuperate before the cities get lively again.
Tipping
Tipping is not required in France, however that doesn't mean that you shouldn't. Restaurant bills will include service (service compris) so there is no need to go overboard unless you feel strongly that the experience was exceptional. However, it's good to acknowledge good wait staff, as is the custom in most countries.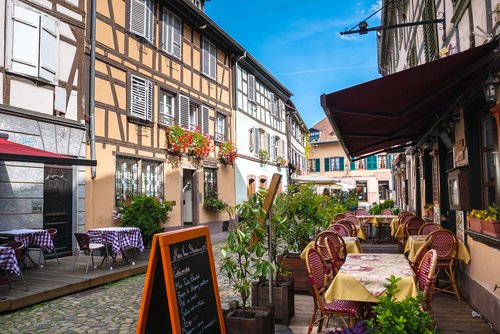 Gastronomy
One of the top three countries in the race for most Michelin stars, France knows how to do food.
Cheese and wine
When it comes to cheese, you can tour the country sampling each province's offerings. Taste the powerful characteristics of Roquefort in the South and the warm and chewy nature of Camembert in the North.
Whether you prefer the crisp grapefruity flavours in a glass of Sauvignon Blanc, or the rich and mellow tones of a Pinot Noir, you will find cellar and vineyard tours across France's spectacular regions.
Region by region
Provence
Marseille's bouillabaisse is a classic French dish. A tomato-based broth filled to the brim with chunky, fresh seafood. Ratatouille is also a local specialty.
Gascony
Duck confit. The technique of cooking and preserving duck in fat was originally invented to sustain people through the winter, but it was so delicious that it's remained one of France's most prominent dishes.
Brittany
It's a toss up as to whether crepes are the most famous food from Brittany, or moules mariniere. Both of them are not to be missed.
Auvergne
This mountainous region of France grows lots of fruit and vegetables, including blueberries. Tarte aux Myrtilles is an irresistible blueberry pie which comes from these beautiful hills.
Picardy
The leek-filled quiche, Flamiche aux Poireaux, is a specialty from Picardy.
Driving in France
Our top tips
If you are thinking about doing a French road trip, why not consider a one way rental? These means that your journey doesn't have to loop back to your initial destination, and you can drop your rental off at a different point.
Speed limits change in France depending on the weather (sensible, really). Bear this in mind, make sure you know what the speed limits are and adjust accordingly if road surfaces are wet.
Headsets and headphones are not permitted whilst driving, and fines are handed out for using them.
If you are journeying a fair distance, make use of a few villages étapes on the way. These are towns specifically designed for catering for people making a long journey. They are, in essence, really nice service stations with far more amenities. You can expect a range of shops and restaurants, a hotel, an information point and a picnic area.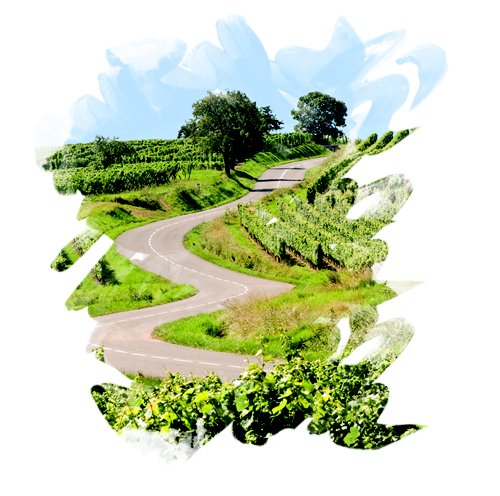 The best of France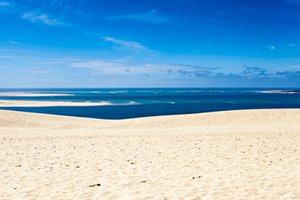 Beaches
The south coast is well-known for its beaches. There are hundreds to choose from, but even now there are still some areas which are off the mainstream sightseer's radar. Argeles Plage, tucked behind the Pyrenees, is a long ribbon of sandy beach where it's easy to find a secluded spot even in peak season.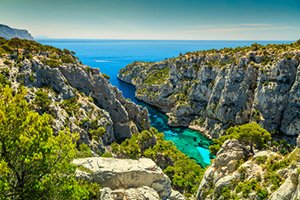 National parks
For an especially glorious stretch of cliff-lined coastline, visit Parc National des Calanques. There are many ways to navigate this region, from hiking the cliff tops and boating to beaches which cannot be otherwise accessed. Divers and snorkelers also revel at the prospect of witnessing the magical underwater forest below.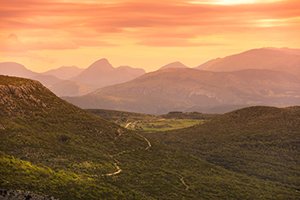 Mountains
Those dreaming of snow-capped mountains might prefer the Savoy Alps region, which is home to Mont Blanc on the Italian border, the beautiful town of Annecy and Lake Geneva.
A bit of everything
The Dordogne boasts vineyards, forests, limestone hills, medieval towns, sensational chateaus and prehistoric cave paintings.