Search for car hire in Los Angeles
Fill in the search form below to find cheap car hire in Los Angeles
Our great prices include
Free cancellation and amendments

Third party liability insurance

Collision damage waiver

Vehicle licensing fee
Our team is here to help 24 hours a day,
7 days a week.
Best value car hire from top brands











Key facts for hiring a car in Los Angeles
Average temperatures

January (13°C)
July (22°C)

Car hire locations

There are over 34 locations where you can hire a car in Los Angeles and the most popular location is Los Angeles Airport.

Not to be missed

Ride the ferris wheel at Santa Monica Pier

Time difference

GMT - 10

Currency

US Dollar (USD, $)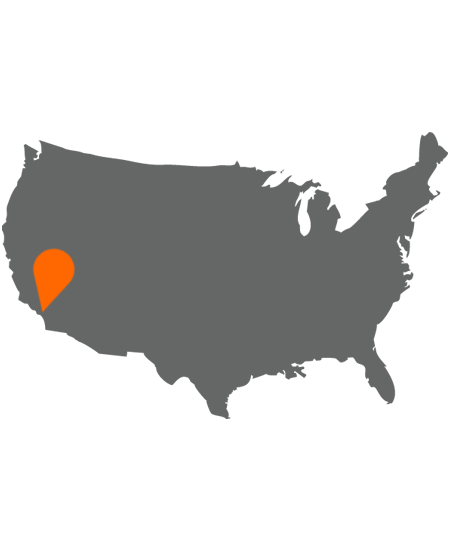 Hire a car in Los Angeles
Los Angeles' Hollywood glamour is no secret, but the city rolls out plenty of other surprises down the red carpet.
The second-largest city in USA in terms of population, you can only really understand its sprawling size by visiting. The city has no true centre – instead, freeways criss-cross for miles to connect various neighbourhoods. Beyond its infamously unbearable traffic (avoid rush hour), the City of Angels is a mix of metropolitan pleasures, scenic wanderlust and creative overload.
Car rental in Los Angeles – the numbers


Frequently asked questions
Q. What is the most popular rental length in Los Angeles?
A. Eleven to twelve days.
Q. When is the most popular time to rent a car in Los Angeles?
A. August.
Q. What's the best value car hire brand in Los Angeles?
A. Fox is the cheapest car rental brand in Los Angeles, offering cars from just £5 per day.
*Based on easyCar real booking data.


Fast facts
| | |
| --- | --- |
| January | £17.40 |
| July | £28.60 |
| | |
| --- | --- |
| Economy | £20.30 |
| Compact | £21.70 |
| Intermediate | £27.00 |
Food city
Dine like the stars
If you're hoping to indulge in your typical fine dining here, then you've come to the wrong city. L.A. is by far one of the top dining spot in the USA, if not the world. Unlike New York or Paris, though, it favors top-tier snacks and hangover food over upscale restaurants, redefining the traditional five-star food experience.
The geography, agriculture and multiculturalism of L.A. have stirred up an ambitious food scene, that is as pure as it is unexpected.
Food here is true to its roots, you can find tacos and tortillas that rivals any Mexican canteen, yet, its chefs aren't scared to mash up a variety of regional flavors.
L.A.'s favourite foods and restaurants are an embodiment of the city's spirit, which will no doubt have you coming back for more.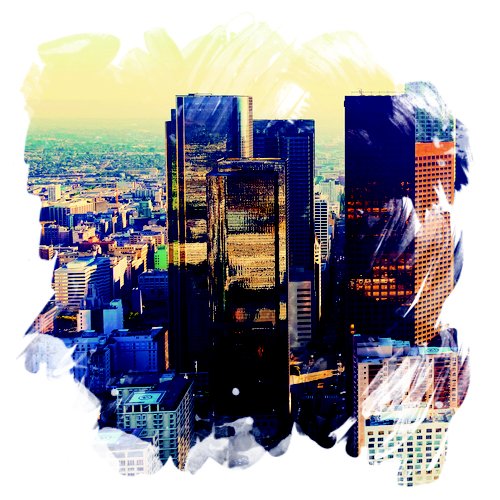 Must try food
Taco take-over
Tacos are probably the most iconic and essential dish in L.A. With nearly 50 percent of the city being of Hispanic origin, you can expect nothing but the best. From street side food trucks to the newest fashionable joints, there is a taco for every occasion. Plus, the food's (usually) affordable price makes it a drool-worth budget eat.
Here are a couple of places to get started on your taco tour of L.A.
HomeState: perfect handmade breakfast tortillas served up with friendly Southern hospitality.
Tito's Tacos: comfort food at its best, quality ingredients highlight its authenticity.
Guerilla Tacos: this food truck is in demand citywide. Just look out for the line of hungry fans chasing it down the road.
Local knowledge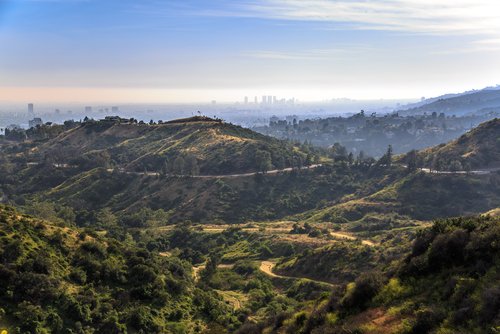 Natural excursions
As much as Los Angelenos thrive in their urban surroundings, they revel in the natural Californian beauty. Not only is the city lined by fine beaches, but it is blessed with spectacular mountains and valleys. And the year-round sunny weather make it a crime not to take advantage of what mother nature has to offer.
Hiking is L.A.'s version of after work drinks and an activity that tops residents' lists of things to do.
Griffith Park – follow the Charlie Turner Trail to reach Mount Hollywood for a 360-degree view of the city.
Runyon Canyon – within the Hollywood Hills, this is the spot for a thorough workout.
Portuguese Bend Reserve – this maze of trails is rarely crowded, yet offers extensive views of the Pacific Ocean.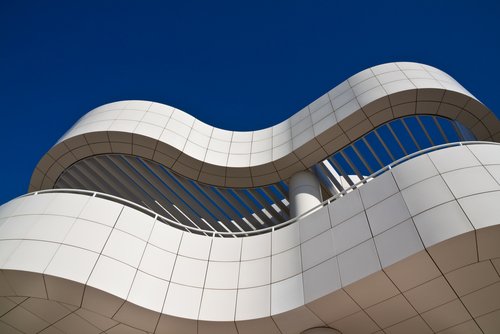 Art and architecture
L.A.'s energy has (unsurprisingly) formed a powerful creative scene that artists flock to.
Architectural landmarks that seem to defy gravity and artwork that doesn't just think outside the box, but reshapes the box itself, shows that the city is not scared to experiment. Dreaming is a business here, which spurs on original and artistic works like nowhere else.
Los Angeles County Museum of Art – the largest museum in Western USA, it houses over 150,000 objects with collections from around the world.
Hollyhock House – the first L.A. project by Frank Lloyd Wright, the influential American architect. You can see the Hollywood sign from the living room window.
The Broad Museum – this megaplex museum, stuffed with contemporary art, is an architectural artwork in itself.
The ultimate Los Angeles road trip
Los Angeles International Airport

LAX

The largest and busiest airport in California.

Car hire pick up point

Rental offices are located near the economy car park.

Pioneertown

– 223km

A surreal Old Western style town set next to Joshua Tree National Park.

Palm Springs

 – 49km

Perfect place for lounging by the pool in the hot summer sun.

Salton Sea

 – 97km

A sea in the middle of the desert, this was a popular vacation spot in the 1950s.

La Jolla

 – 191km

A seaside area in San Diego offering loads of activities including kayaking through sea caves.


easyCar customer reviews for car hire in Los Angeles


"Easy, good prices and fast!"


"Nice and easy booking and pickup at LAX. Thank you."


"Very clear and informative compared to other sites."


Movie Magic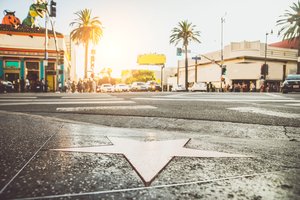 Back to the Future (1985)
This sci-fi comedy adventure became a cultural phenomenon and one of the most successful franchises. It showcases L.A. in the future, and back in the past.
You can tour Universal Studios Backlot to see the film's famous Courthouse Square, as well as numerous other movie sets.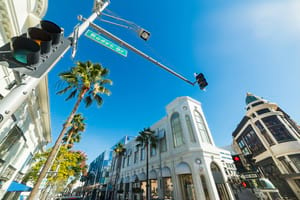 Pretty Woman (1990)
This romantic comedy exposes the different sides and power struggles of Los Angeles. Its filming locations have become popular tourist spots for movie fans.
Take a stroll down Rodeo Drive, the fashion centre of Beverly Hills, where the film's iconic shopping scene takes place.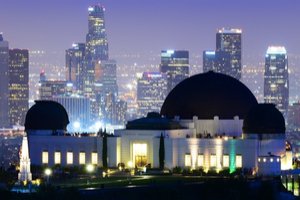 La La Land (2016)
This love story used the entire city of L.A. as its backdrop, capturing landmark locations as well as the aspirations of its citizens.
Check out the Griffith Observatory to see the best place to dance through the night, just as the movie's lead characters do.
Other car hire locations in California