Search for car hire at Stansted Airport
Fill in the search form below to find cheap car hire at Stansted Airport
Our great prices include
Free cancellation and amendments

Third party liability insurance

Collision damage waiver

Vehicle licensing fee
Our team is here to help 24 hours a day,
7 days a week.
Best value car hire from top brands








Key facts for hiring a car at London Stansted Airport
London Stansted Airport

STN is one of five major London airports.

Car hire pick up point

Most companies are located at the Car Rental Village.

Petrol station

There is a 24-hour BP station at the Southgate, 1.5 miles from the terminal.

Top tip

If you're travelling on a Friday or Saturday, arrive earlier than usual to avoid long queues.

Useful knowledge

There is four hours worth of free wifi available throughout the airport.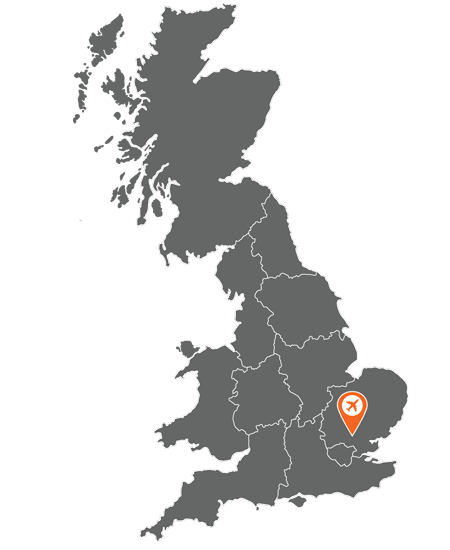 Hire a car at London Stansted Airport
Stansted is London's third busiest airport and one of the fastest growing in Europe.
Located in North-East London, It currently welcomes 26 million passengers annually, but is looking to serve an additional 8 million people each year. From Stansted you can fly to over 170 different destinations in over 35 different countries. No other UK airport serves as many European destinations as Stansted.
Useful knowledge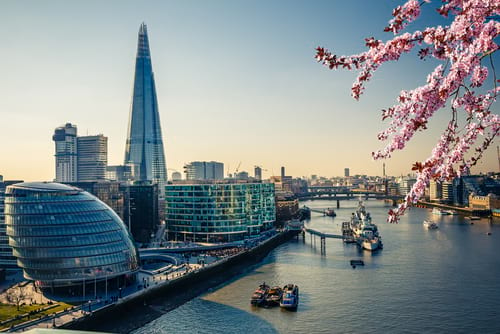 Tips for hiring a car at Stansted
Driving directions
The airport is located 64km from London. Situated off the M11 motorway, if you're arriving from the capital, use the Junction 8a and follow the airport signs to the terminal.
Car hire pick up
The Stansted Airport Car Rental Village can be reached by a shuttle bus running every 10 minutes from the terminal forecourt.
Not flying in?
If you're picking up your hire car from the airport, but not flying in, easyBus offers low cost express service to the airport.
Plan ahead
Airports can get busy, so make sure you allow yourself enough time to drop off your rental. A late return could result in a fee, plus being behind schedule will affect any flights you are planning on getting.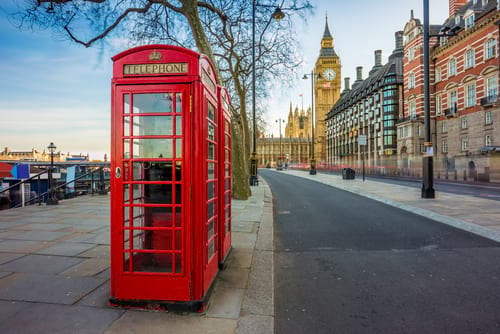 Airport fast facts
Size
Although it is the fourth busiest airport in the UK overall, Stansted only has one terminal and one runway.
Taxis
Black cabs do not operate from Stansted, making car hire the best option to get exactly where you want to go.
Airlines
Many low cost airlines, such as easyJet, operate from the airport and offer cheap flights to Europe and the Mediterranean.
Facilities
There are 89 check-in desks, six currency exchange counters and a range of restaurants, shops and lounges.
Top trips
The top international destinations from Stansted are: Dublin, Milan, Rome, Barcelona and Madrid.


London driving tips
Central London is busy, not only with cars, but with people, bikes and buses. Here are a couple things to be aware of as a driver: Pedestrian crossings: There are two types of crossings – pelican and zebra. Pelican is your typical crossing with traffic lights – stop when the lights say to do so – whilst zebra is a painted black and white crossing. Pedestrians have the right of way here and will cross when they please at zebra crossing, so stay alert as you approach.
Bus lanes: These marked lanes are closed during the day, but some may open up to cars outside of rush hour. You can be fined for driving in these lanes when not allowed, so read the signs carefully.
Cyclists: Biking is becoming more popular in the capital. There are some bike lanes, though often drivers must share narrow roads with cyclists. Be aware of any cyclists around you and keep a safe distance from them.
Out and about
Around the capital
Use your car hire to your full advantage and explore the sites outside of London. Stansted is in close proximity to many other great cities.
Cambridge
This prestigious university town is less crowded and quieter than its rival, Oxford. Beautiful architecture lines the streets and manicured gardens provide lots of space for picnics. Take a punt down the River Cam to complete your Cambridge experience.
Southend-on-Sea
Commonly referred to as Southend, this seaside town is London's playground. A lovely sandy beach, fairgrounds and a long pier are just a couple features that have made Southend-on-Sea a popular weekend getaway.