Search for car hire in Madeira
Fill in the search form below to find cheap car hire in Madeira
Our great prices include
Free cancellation and amendments

Third party liability insurance

Collision damage waiver

Vehicle licensing fee
Our team is here to help 24 hours a day,
7 days a week.
Best value car hire from top brands








Key facts for hiring a car in Madeira
Averages temperatures

Coldest month: January (16°C)
Warmest month: August (23°C)

Car hire locations

There are 7 locations where you can hire a car in Madeira and the most popular one is Funchal Airport.

Not to be missed

Nun's Valley

Local time

GMT

Currency

Euro (EUR, €)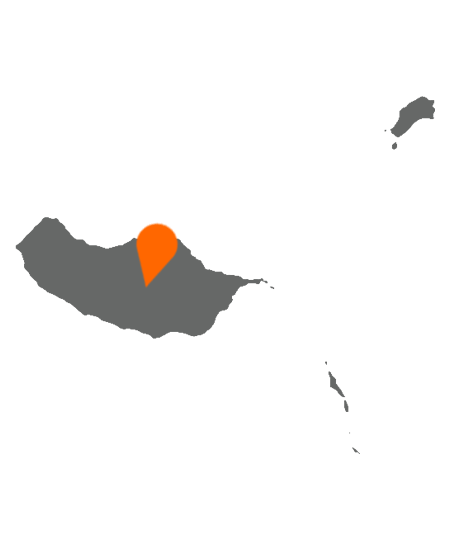 Hire a car in Madeira
Madeira is for the intrepid traveller, not the resort-seeking beach enthusiast.
Although contrary to what you may expect from a island off the coast of West Africa, Madeira is a luscious paradise of mountains and woodlands. Known as the "Pearl of the Atlantic," this tiny island has shaken off its former reputation as a sedate retiree destination, showing visitors the full spectrum of its botanical wonders.
Walk through history
Follow the Levadas
One of the most distinctive features of the island is its system of old irrigation channels, known as Levades. Running through the island's elevated countryside, they bring water from the mountains in the north to its sun dried plantations in the south.
Constructed by slaves during the 16th century, these man-made rivers meander through the island's countryside and horizontally around mountains. Follow the narrow paths that run alongside the channels for plunging ocean views. Many also showcase the semi-tropical vegetation of the lush Laurisilva Forest.
The Levadas have become one of the island's biggest tourist attractions. But with a network of over 2000 kilometres of trails, you don't have to worry about overcrowding.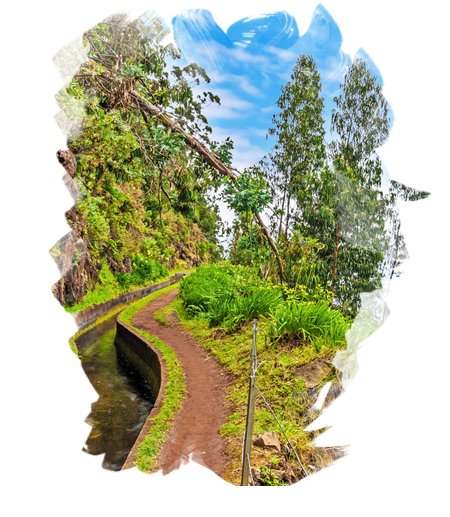 When in Madeira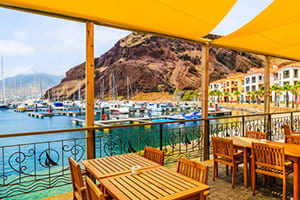 Must Taste –
Poncha
If you're looking for something a little more potent than Madeira's lovely selection of wines, Poncha is the drink to try. The brew is traditionally made with aguardente de cana – distilled alcohol from sugar cane –  lemon juice and honey. You can also try a variety of other flavors such as passionfruit.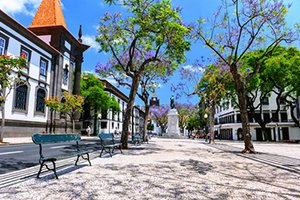 Must Listen To –
Fado
This melancholic music is rooted in 19th Portuguese culture. It is usually sung in and associated with pubs, cafes and restaurants, adding some moody ambiance to your dining experience. On Madeira you can listen to Fado at the Cinemax or the family owned Sabor a Fado.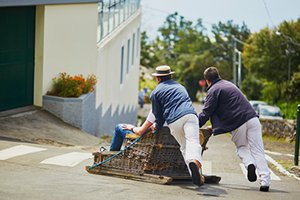 Must Experience –
Monte Sledge
These toboggans were first used on the island in the 1850s as the original form of public transport. Made from wicker and wood, the sledges are powered by two carreiros who use their brown boots as breaks. Rushing down steep winding road, these sleds can reach speeds close to 64km/hr.


See the island
Ocean vistas
No island trip is complete without some time by the sea. Although Madeira isn't a traditional sun-bathers delight, you can find incredible ocean views from its rocky coastline and some unique spots for a dip.
At the northwesternmost tip of the island you will find Porto Moniz, famous for its natural rock pools. Warmer and calmer than the rough sea, the pools are framed by volcanic rocks and replenished during high tide.
Though Madeira isn't a beach destination, its sister island of Porto Santo is. If you're desperate for some beach time and a scenery change, a two-and-a-half hour catamaran ride will bring you to one of Europe's best sandy strips. Porto Santo is simply one long beach. The trip there can in itself be an adventure too, with dolphins surfacing on the horizon.