A guide to additional drivers
The ultimate guide to additional drivers
What is an additional driver fee?
The additional driver fee insures anyone who is not the main driver – the individual who signs the rental agreement and is legally responsible for the car. You must add all extra drivers to your rental contract, in order to make sure everyone is covered by the insurance policy.
If another person drives the rental but is not down as an additional driver, you will void the rental agreement and the insurance company may refuse to cover any physical damage to the vehicle.
How can I add an additional driver?
Depending on the rental supplier, you can add an additional driver online when you book – look for it under extras – or on pick-up at the rental desk. When booking through easyCar, you will always pay for the extra driver at the counter in the local currency.
Any extra drivers must meet the following requirements:
Have a valid driver's licence
Meet the necessary age requirements
Be present at pick up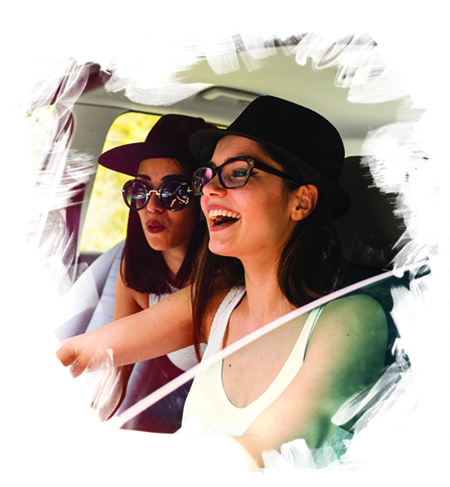 FAQs


Does an additional driver have to be present at the rental pick-up?
Almost all rental companies require the additional driver to be present during collection. This is so that they can gather licence information and check IDs. If the extra driver is not available during pick up, it may be possible to add them part way through the rental. Call the rental company to find out if this can be arranged.
But remember, the main and additional driver will still have to go to the rental counter to amend the rental contract.


What is the minimum
age for an additional
driver?
The minimum age will depend on the location and supplier you're renting from. Generally, any driver must be at least 21 and have held a full driving licence for at least two years.
Some suppliers may allow individuals as young as 19 to be listed as a driver, however, anyone under 25 you will incur a young driver surcharge.


Which rental companies do not charge for additional drivers?
As additional driver fees vary by country, city and supplier, it's difficult to say which companies never charge for extra drivers. For example, California state law forbids rental companies from charging for additional drivers while other states simply cap the daily rate.
One way you may be able to avoid the additional fee is by joining the supplier's loyalty program. Some companies also wave any additional driver fees for spouses. But the best way to find free additional driver offers is to look out for online deals.
How much does it cost to add another driver on a rental?
The fee is calculated either per day or per entire rental length and can range anywhere from £5 to £12 per day. The price is usually fixed, so the type of car you choose will not impact the additional driver fee.
The best way to save money is to do your research and read the rental agreement well ahead of time. It's better to compare prices online than find yourself stuck with a rental company whose steep additional driver fees are more than you planned for.
Country
Rental company
Price
UK
Firefly
£10.00/day
Max: £100
Europcar
£12.00/day
Max: £120
France
Dollar
€7.00/day
Max: €35
InterRent
€7.95/day
Max: €98
Spain
Avis
€11.50/day
Max: €90.87
Rhodium
€7.95/day
Max: €98
USA
(State dependent)
Hertz
$13.50/day
Max: $189
Alamo
$9.99 USD/day
Ireland
Thrifty
€9.50 /day
Carhire.ie
€10.22/day
Italy
Sicily by Car
€7.07/day
Centauro
€9.00/day Max: €126
Can I add more than one extra driver?
Yes, you can add multiple additional drivers under most rental policies. However, check the fine print to see if the supplier has a cap on the number of drivers you may add on. You will have to pay a fee per extra driver but you can sometimes find deals that wave the charges.
Other articles you might be interested in