A guide to car hire terms and conditions
The ultimate guide to deciphering terms and conditions
Car rental terms and conditions can be intimidating and gruelling to read through. Teeming with technical jargon and confusing fine print, they aren't easy to navigate, yet you're expected to know them before signing on the dotted line. In the guide below, you will find the sections usually covered in a rental agreement, what they mean and what to look out for.
General vs location specific terms and conditions
All suppliers with offices in multiple different countries have both general and location based policies. General terms and conditions apply to all of a supplier's car rentals, no matter which branch you collect your car from. However, you will also have to follow the company's country specific rental terms. These specific conditions change depending on location in order to comply with the country's laws and local conduct.
For example, a rental company may state that their the minimum age of rental in Italy is 18 but the same supplier will only allow those 21 and over to rent in the UK.
Before booking your rental, be sure to read through the location specific conditions. This will provide you with detailed prices and rules for your destination.


Booking conditions
Rental dates and times: When you book your vehicle, you must specify when you will pick up and drop off the car. These times define your rental period – when you will be responsible for the car.
Confirmation: Typically, you will receive either an email, reference number or voucher as a form of confirmation from the car hire supplier upon booking. It is important that you hold onto your confirmation as it is required in order to collect your rental.
Amendments: This outlines what type of changes you can make to your booking and any additional costs you may have to pay for requested amendments.
Cancellation: Most car hire companies allow you to cancel your rental free of charge at least 48 hours before the start of your rental. If you have booked through a brokerage, be sure to cancel your booking with them, not with the supplier.
Payment: Once you make your payment and receive your confirmation, you will officially be tied to the rental contract.
Tip: If you book your rental vehicle through a brokerage, you will want to check through their booking conditions as well. Paying for your rental in part or in full to a brokerage means you have signed a contract with them in addition to the car hire company.


Collection conditions
Collection conditions are the terms you must meet in order to pick up your reserved vehicle. It can differ greatly between supplier and location, so be sure to read it through before you show up at the rental offices.
Driver information: Unsure whether you meet the age requirements to rent a car? Rental Ts&Cs will outline age requirement as well as licence conditions in order to hire a vehicle. Young driver surcharge prices will be listed under age limits too. Any driver restrictions, including age and previous driving convictions, will also apply to additional drivers.
Required Documents: Within your confirmation email, you will usually be informed what you must bring with you to collect your rental. But it is a good idea to double check the location specific conditions, as the supplier can deny handing over your rental without the correct documents. The necessary items can include: your driver's licence, at least two different pieces of ID, your passport, DVLA licence check code, and even utility bills (rare but some locations may ask for one).
Deposit: A deposit is an authorised "hold" of money in in your bank account. The supplier will list how much the deposit is and when the money will be released back to you within the Ts&Cs. Do not overlook this as you will need to make sure you have enough available funds in your account.
Payment options: Debit or credit card? Find details here on which type of payment cards your car hire supplier will accept. Often the method of payment allowed for the daily rental price differs from the type of card accepted for the deposit.
No-shows: You will find "no-show" defined in slightly different terms depending on supplier, but in general, it is defined as a renter who fails to inform about their cancellation, fails to pick up their rental car on time, or cannot provide the proper documentation or funds. Any of these can result in the renter not receiving a refund for their hire.
Optional extras
The following are some of the popular extras – products and services – you're likely to find listed in a rental company's Ts&Cs. You will usually pay for these services on arrival at the rental desk (in local currency).
One way rentals
Additional drivers
Border crossing fees
Car seats, GPS, winter tyres, special equipment
Out-of-hours fee
Roadside assistance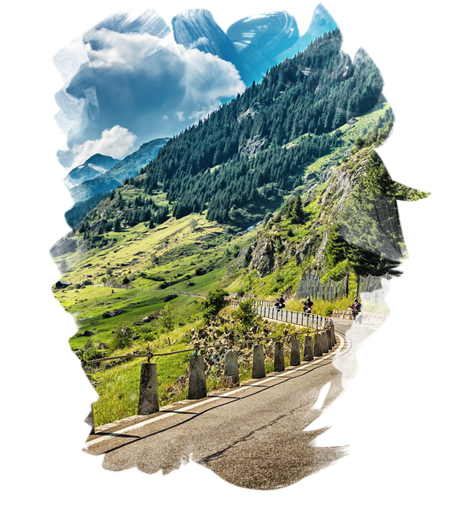 Tariffs and taxes
Renters are often caught off-guard by the taxes added onto the cost of a rental, making them the centre of the dreaded "hidden fee" scandal. If the price you're quoted during your reservation doesn't state "taxes included", you'll want to look out for them here.
Service location charge: This may also be called an airport surcharge or premium location fee. It applies to all rentals picked up from an airport or train station.
Taxes: Depending on the location you hire your rental from, you may have to pay an array of taxes, including VAT, road tax and local taxes. The percentage will change from place to place, so make sure you look through the country specific conditions for details. And remember, you will have to pay tax on any extras you request at the rental desk as well.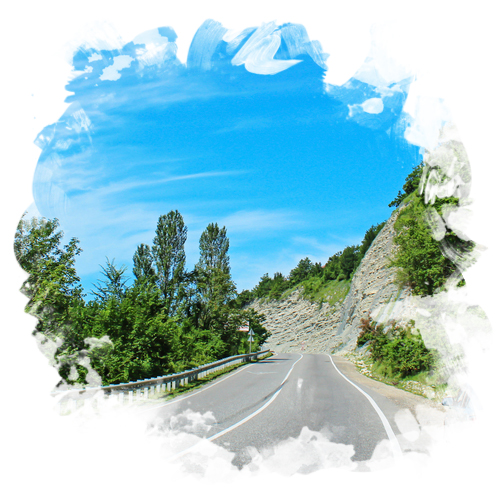 Rental Period
The rental period section of car hire Ts&Cs outlines your responsibilities while the vehicle is in your care. In addition to the significant points below, this part of the contract states where and how you are not allowed to drive the vehicle. For example, you must not drive the wrong way down a street, use the wrong fuel or smoke in the vehicle.
Fuel policy: The most popular fuel policy is Full to Full, but there are other options offered by rental companies. Read the fine print of this policy over so you're aware how much fuel needs to be in the tank when you return the vehicle.
Mileage policy: Majority of rentals include unlimited mileage, so you don't have to worry about counting kilometres. However, for the rentals with limited mileage, you'll want to note how far you can drive before incurring extra charges.
Fines and charges: As the renter, you will be responsible for any traffic or parking fines that take place during the rental period. If the supplier receives any fines on your behalf you will also have to pay an administration or processing fee. As long as you don't break any road rules, you won't have to worry about this section of the contract.
Accident, breakdown, theft: If the vehicle is stolen or damage, rental conditions state that you should immediately notify the police and car hire supplier. Depending on circumstances and the type of insurance you purchase, you will be responsible for paying the excess.


Return
Once the return is complete, your rental contract will officially terminate. Although returning the vehicle may sound like the simple part of renting, it can easily become the most frustrating part. Deciphering these Ts&Cs can help you return your rental without a hitch.
Extending the rental: Interested in extending your rental? Here you'll find the step you need to take in order to do so. The Ts&Cs will often state that the supplier will try their best to extend your current rental or find an alternative car for your requested extension.
Ending the rental early: If something happens are you need to return the car early, you are allowed to do so. But be aware few (if any) suppliers will refund you for returning your vehicle early. Likewise, if you break the contract in anyway but not doing what you agreed to, the supplier can end the rental early.
Grace period: Almost every supplier writes a grace period into the rental contract. This means that you are given a little bit of extra time to return the car after your stated drop off time. For example, if you're drop off time is 9am and the supplier provides a 30 minute grace period, you have until 9:30am to return the car.
Late return: A late return is usually defined as starting after the grace period. The penalty fees for a late return can be steep, as some suppliers will charge an extra full days rental if you are just an hour late.
Inspection: When you return your rental, it will be looked over for any new damage. It is important to be there during this so you are able to agree to any possible charges. Normal wear and tear is acceptable, however suppliers have been known to charge for small pain starches. You won't usually find repair costs listed in the Ts&Cs as companies deal with them on a case by case basis.


Insurance protection and liability waiver
The conditions surrounding car hire insurance policies differ greatly depending on what type of cover you opt for. Generally, the Ts&Cs will state: what the mandatory insurance policy will cover, what the excess is and what you are responsible for paying in the event of any damage.
To find out more about types of car rental insurance, read our insurance guide here.
Other articles you might be interested in