A guide to airport car hire
The ultimate guide to airport car hire
Hiring a car at the airport often means a battle between price and convenience, with surcharges and fees quickly adding up. But the ease of picking up a rental as soon as you step off the plane and quickly kick starting your vacation is what makes airport car hires so popular.
As long as you're caught up on the fine print and know the best tactics to collecting and dropping off your vehicle, an airport car rental is a great choice.


What are airport surcharges?
An airport surcharge is a fee that the renter must pay if they choose to pick up their car from any airport. Airports are considered a premium location, so car hire companies must pay high rent, taxes and a "concession fee" in order to operate within or near the airport. This fee is then passed onto the customer to pay along with their rental. It can cost up to 30 percent on the total cost of the rental, though some suppliers charged a fixed rate.
You may also see "airport surcharge" written in a rental agreement as: premium location surcharge, airport tax, concession fee recover, and premium location fee.
Tip: When you book through easyCar, the airport surcharge is already included in the price.


Can I avoid paying an airport surcharge?
Unfortunately, if you are renting a vehicle from the airport there is no way of avoiding this fee.
Your best chance of avoiding the surcharge is to find a supplier that provides a free shuttle from the airport to their off-site office.
Alternatively, you can opt instead to rent your vehicle from a less popular location downtown in order to escape the extra fee. But you'll want to consider if the ground transportation (e.g. a taxi or bus) to get to the location will add up to more than the airport surcharge or daily rental price.
Differences between airport suppliers
Airport terminal pick up: The most convenient and easiest location to reach, these suppliers are located directly within the terminal.
Free shuttle bus: Many rental desks are located a short distance away from the airport, so companies will provide customers with a free shuttle, which will collect them at the terminal and brings them off-site.
Meet and greet: A representative from the car hire company will personally meet you at the arrival gate with your rental already on hand or drive you to the location of your vehicle.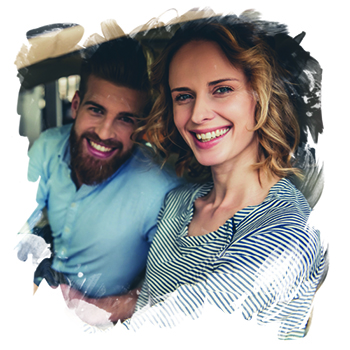 What are the advantages of hiring a car at the airport?
Airport locations usually carry a larger selection of cars than other locations.
You can easily make your way to the car hire desk and to your destination without having to pay expensive taxi fees.
You do not need to carry your luggage around as you try and locate an off-site location.
Airports are often the most convenient and efficient location to collect a car hire.
They are ideal for those pressed for time or on a short trip, as you can quickly drive to your destination.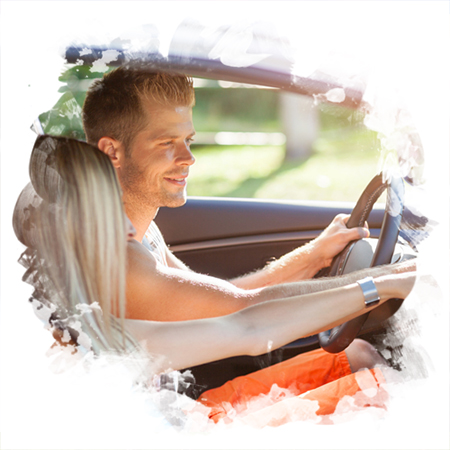 Things to consider when renting at an airport location:


Booking your rental
When you book your rental, you'll be asked to entre your flight number and pick up time. It's worth considering how long it may take you to pick up your luggage, make your way through customs and passport security.
If you think it may take you 30 minutes, enter your pick up time half an hour after your arrival time. This way you can of the supplier marking you down as a "no-show" and cancelling your rental.


Picking up your rental
Airport car hire queues can build up fast as whole flights of passengers unload and head directly to the rental desks. Waiting in long queues with kids and luggage isn't much fun, but with a little planning, you can avoid the worst of it.
If you are travelling with multiple people, one option is to have one person wait for the luggage while the another individual goes directly to the rental desk. This way someone can quickly make their way to the front of the queue and hopefully have the car in hand by the time everyone else arrives.


Returning your rental
Just as you should give yourself some leeway when picking up your rental, you should also give yourself plenty of time when dropping off your car hire. Plan to get to the airport early to give yourself extra time in case of traffic, parking issues or long queues. Airport car parks are also huge, so you'll want to look up ahead of time where you are suppose to park your rental on return.
Some rental companies may take advantage of the fact you are in a hurry to catch your flight by only properly looking over the car after you've rushed off. This could lead to a surprise charge for damage you didn't cause after you've already returned home. The best way to avoid this is to arrive at the rental desk early, ensure the car is correctly inspected and have a copy of the condition report returned to you.


Is renting a car at the airport more expensive?
Although you must pay an additional surcharge at the airport, this does not always make airport car hire more expensive than other locations. You will find similar fees at other premium locations such as train stations, making them equally expensive but harder to get to. And due to the high number of suppliers packed into and around airports, there is a greater competition for customers and demand to keep prices low.
| City | Average airport cost per day | Average downtown cost per day |
| --- | --- | --- |
| London | £20.40 | £29.60 |
| Edinburgh | £24.40 | £27.70 |
| Nice | £28.60 | £35.30 |
| Malaga | £13.90 | £24.70 |
*based on easyCar booking data
Other articles you might be interested in