A guide to what to check before driving off
Things to check before driving off
After receiving the keys to your rental and before driving off in a whirlwind of excitement, there are a few key checks you should carry out. This list of easy steps can save you a lot of time when returning your car and help you enjoy a stress-free journey.


Check the car over
Firstly, take a thorough look over the car, both inside and out to check for any possible damage. Although the rental company will provide you with a condition report, you may find that they missed marking down a previous issue. If you discover any extra damage that isn't listed on the condition report, make sure you let a car rental agent know. Ask them to adjust the report to accurately reflect the state of the car, otherwise you may be left paying for damage you didn't cause.
For extra assurance, take photos of the car before driving off the lot so that you have proof of the condition of the car at the start of the rental. In addition to checking the car's general body, you'll want to test the headlights, indicators and seat belts. If you're driving in winter, make sure the car is also fitted with the correct tyres.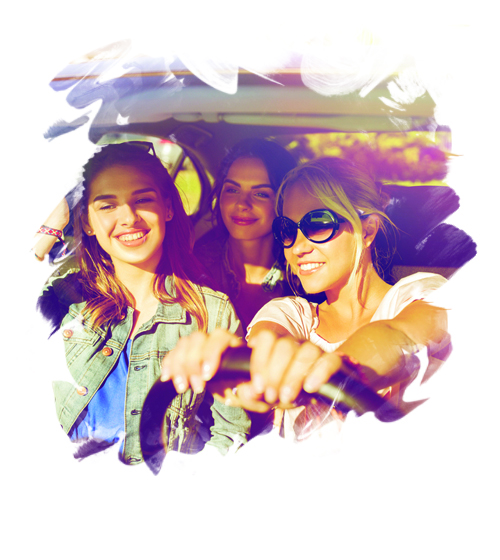 Know your fuel
If you haven't already been informed by the rental staff as to whether your rental takes petrol or diesel, you'll want to open up the fuel cap and take a look. Also note the amount of fuel that is in the car to make sure it matches your fuel policy. With that in mind, consider where the closest petrol station is, so that you know where you can fill up before dropping off the car – this is important if you have a "full to full" policy. For more info on this, check out the easyCar Ultimate guide to fuel policies.


Get comfortable
This is one of the easiest steps to quickly pass over, yet, it's one of the most important to take time on. Adjust your mirrors and figure out where all the controls are and how they work. You don't want to be caught off guard not knowing how to speed up the windscreen wipers when a sudden thunderstorm hits. Other simple things, like figuring out how to open the fuel cap and the boot, are important too as every car is different. If you're unsure of something, ask a member of staff. It's better to be confident with your car before leaving the lot than panicking halfway through your trip.
Plot your journey
Plan your route before driving off. Road links out of airports are often confusing and downtown streets crowded, so it's easy to feel overwhelmed. Don't rush or race alongside the traffic, concentrate on where you're headed.
Keep contact info handy
Make note of the car supplier's information (telephone and location) as well as the country's emergency number. Keep these as well as your policy documents in the glove box of the car so they're easily accessible if you need them.
Other articles you might be interested in