A guide to mileage limits when hiring a car
The ultimate guide to mileage limits
Most rental suppliers offer one of two types of mileage rates when you hire a car: unlimited and limited mileage. The policy you are offered varies depending on the rental company, as well as the duration and location of your car hire. So which policy suits your journey best?


What does unlimited mileage mean?
When you book a rental car with unlimited mileage, you are permitted to drive a limitless number of miles during your hire. If you're venturing off on a long road trip and want the freedom to drive without the worry of tracking miles, unlimited mileage is probably the best choice for you.
However, double check the supplier's terms and conditions as they may not look kindly upon drivers taking "unlimited" for granted. On occasion you may find some rental companies that only allow the miles to be used domestically (e.g. within a certain state or province).


What is limited mileage?
If you're just hiring a car for a quick day trip or drive around town, then the chances are a limited mileage rental policy will fit your needs.
Renting a vehicle with limited mileage means your rental package will include a fixed number of miles, defined by either a certain number miles per day or per rental period. You may find suppliers advertise a vehicle with "unlimited" miles, but the small print details that there is a mileage cap if the vehicle is rented out long term. When the limit is exceeded, a fee for every extra mile or kilometre driven must be paid at the end of your rental.
It is also more common for luxury vehicles to have mileage limits in place.
How much does additional mileage cost?
The price per extra mile or kilometre varies depending on supplier but generally, it can cost from £0.15/km to £0.65/km.
Here are a few examples of what different suppliers will charge when you exceed the mileage limit.
| Location | Supplier | Cost per extra mile/km | Included miles |
| --- | --- | --- | --- |
| Heathrow Airport | Firefly | £0.15/mile | 600 miles per rental |
| Edinburgh Airport | Sixt | £0.30/mile | 600 miles per rental |
| Malaga | Hertz | £0.31/km | 840km per rental |
| Nice | InterRent | £0.18/mile | 200km per day |
| Geneva | Payless | 0.49 CHF/km | 450km per rental |
| Faro | Dollar | €0.36/km | 180km per rental |
Note: The listed suppliers do not necessarily have limited mileage on all their vehicles in the above locations, as mileage restrictions can vary within the same company.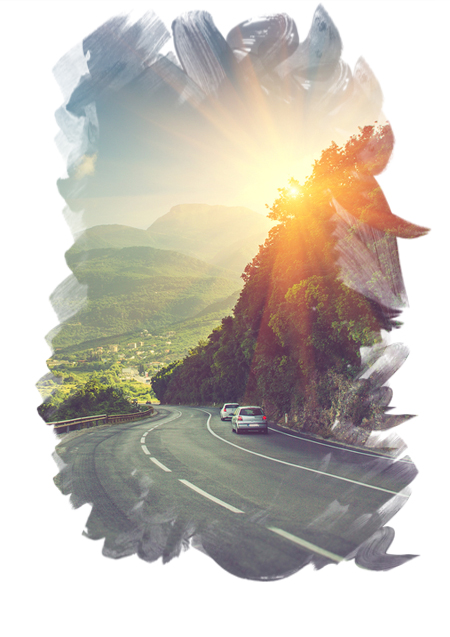 Is it cheaper to buy unlimited or limited mileage?
Vehicles with limited mileage tend to be cheaper, but they can quickly become more expensive if you travel beyond the limit. So well it may appear to be a better deal at first glance, once you factor in mileage, paying a little more for a vehicle without mileage caps may actually save you money.
However, this is not true for every location. While European countries tend to offer both limited and unlimited mileage, destinations including the US and Canada almost always include unlimited mileage. So mileage doesn't influence the price.


How can I keep track of the miles I've driven?
When you pick up your rental, take a picture of the odometer as a reminder of the number of miles the car had on it from the start of your rental. The photo can also serve as evidence in case of any issues when retuning your vehicle, but the mileage should be written on your condition report as well.
Calculate the number of miles you are able to drive on top of what is already showing on the odometer and plan out your journey ahead of time. Use a sat nav or GPS to figure out the number of miles you can drive each day.
Other articles you might be interested in