A guide to car hire deposits
The ultimate guide to deposits
The thought of a car rental security deposit often raises hairs. Suppliers require towering deposits for even their cheapest rentals, which leaves customers searching for alternative options or ways to pay. Unfortunately, in the world of car hire, deposits are almost inescapable. But there are a few steps you can take in order to get your money back without a hitch.


Common questions


What is a car rental deposit for?
A rental deposit is taken as a safe guard by the rental supplier in case of any damage. It is also used by the rental company for any possible refuelling or cleaning charges. As you are renting a vehicle worth thousands of pounds, companies use the deposit as financial protection and assurance they won't be out of pocket if something goes wrong.


How much is a car rental deposit?
The exact amount depends on the location and the supplier you choose, as well as the type of car. Higher excess or premium cars will often incur a larger deposit. The type of CDW (Collison Damage Wavier) you opt for will also effect the deposit amount. A car rental deposit is usually the sum of the insurance excess and petrol costs, meaning it can range anywhere from £200 to £3000. So be sure to have sufficient funds available on your card.


Is there any way I can reduce my deposit?
On the rare occasion, you may be able to reduce the required deposit by buying the supplier's most extensive insurance policy. But this will come at a high price. And in general, there are almost no suppliers that will not take a deposit.


How can I pay a rental deposit?
In almost all cases, you will require a credit card with the main driver's name on it in order to pay the deposit. Unlike a debit card, a credit card provides security for both you and the rental company.
The deposit is not taken out of your account but simply blocked, meaning your card is not charged. Rather, the money is fenced off so you won't be able to spend it and the supplier can retrieve it if needed. However, in the circumstance that the hire company accepts debit cards, your deposit will be totally withdrawn from your account and later refunded.
For more information on why you need a credit card to hire a car, click here.


When will my deposit be refunded?
As long as there is no reported damage or extra fees that must be settled, the deposit will be unblocked from your account soon after you return the car. It will take extra time though for your bank to process the release of funds. So you should expect the amount to be available within 10 to 15 working days.
If your deposit hasn't been returned within that time, call your bank or credit card company. If they cannot see any transaction by your rental company, get in touch with the supplier.
In the event that part of your deposit has been debited for damages or another charge, the amount returned to you may be slightly different than expected. This is likely due to fluctuating currency exchange rates.
What's the best way to protect my deposit?
The easiest way is to carefully inspect your car upon collection and drive safely during your journey. You can read here to find out more on the best steps to take when picking up your car. If you return your car the way you received it, the supplier will have no reason to withdraw your deposit.
In the unfortunate case that you do not have your deposit returned to you, your credit card company may help you dispute the claims. Additionally, if you have a full insurance policy in place with zero excess, whether that be through the supplier, a booking site or a third party, your deposit should be refunded.
*Always read the Terms and Conditions to be sure of the details as each rental agreement and insurance policy, these are general guidelines and tips.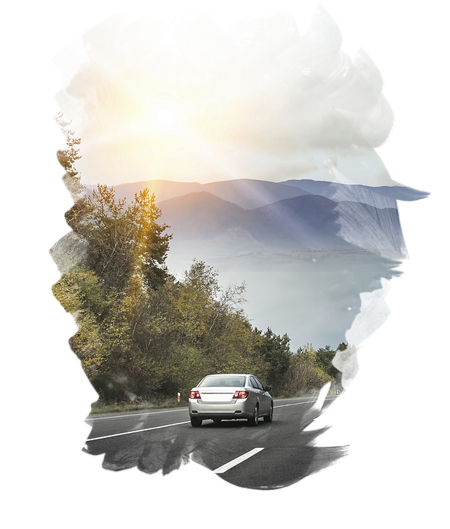 Other articles you might be interested in