A guide to car rental breakdown
The ultimate guide to car hire breakdowns
Although rental vehicles are regularly cleaned and serviced to ensure they're reliable, the unexpected can still happen. Your rental could breakdown. But if you know the steps to take in the event of a breakdown and what you'll be covered for, it doesn't have to ruin your holiday.


What to do if your car hire breaks down?
If your car unexpectedly breaks down, these are the steps you should immediately take:
1. Pull over and park the car in a safe area. If you were supplied with a warning triangle and it is possible to set it up safely, place it a minimum of 50 metres behind the car and turn on your hazard lights.
2. Call for help. Your rental company should have supplied you with a number for roadside assistance. Ring the breakdown number to let them know the issue and find out the next steps to take. If needed, call the local police as well.
3. Wait for breakdown service and repair. Make sure you call the supplier and find out how repairs are handled – do not pay for an expensive local mechanic unless the rental company has informed you it's okay to do so. Also ask the supplier how and if you will be reimbursed for any expenses, if they will send a replacement car and the general procedures you should follow.
Tip: Always hold on to any receipts as evidence of the payments you made to have the car towed and repaired so you may be reimbursed later.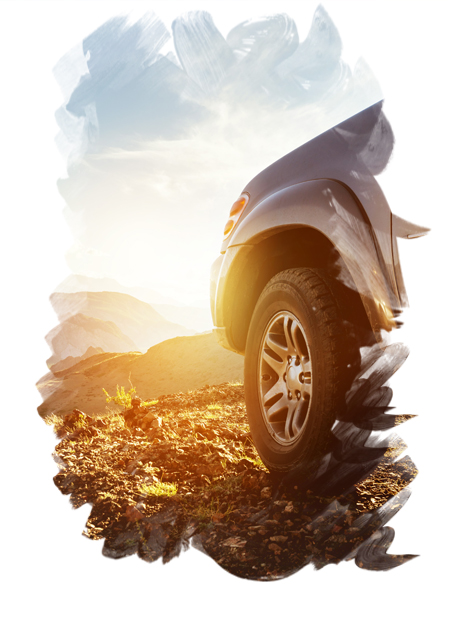 What is car hire breakdown cover?
Breakdown coverage is typically an extra insurance element that falls under a bigger (pricier) insurance package, not something you can purchase individually. You can buy an insurance policy that includes breakdown cover from the supplier or with a third party insurance provider. It should cover the cost of towing and repairs for any breakdown due to wear and tear as well as certain driver-induced accidents (e.g. locking keys in vehicle).
However, even if you buy extra insurance, not everything will necessarily be covered. Misfuelling (filling up the tank with the wrong fuel) and clutch burnouts are often excluded from policies as they are classified as being the driver's own fault.
If you only purchase the basic insurance, which does not include breakdown coverage or roadside assistance, you would be charged for any repairs and associated costs.
Roadside assistance
There are some suppliers that offer roadside assistance packages for a daily rate, however, they usually do not include mechanical issues. Rather they cover things such as: tyre assistance, flat battery, fuel delivery and lock out services. Carefully read as to what your supplier defines as roadside protection in order to decide whether purchasing the daily cover is worth it.
It's also important to note that personal auto insurance will not cover you during a rental, but certain auto associations or credit cards may help you out. Just check the fine print.


Who is responsible for the mechanical failure of a rental car?
Car hire companies will assesses any mechanical failure in order to determine whether it was due to natural wear and tear or the driver's own negligence.
In the circumstance of abrupt failure, the issue may have been caused by the previous renter or gradual deterioration. The supplier should carry out a through check to find out the problem, and hopefully, rule the issue to not be your fault. Unfortunately, there are cases when the renter gets stuck with a hefty repair bill, simply because they were the one responsible for the car during the breakdown. As rental cars are maintained regularly, the supplier will likely assume the issue was a result of poor driving.
If the mechanical failure due to an accident the renter is most likely to be responsible and charged for the damage.


Will I be compensated if my rental breaks down?
Compensation depends on the circumstance of the car failure and your insurance policy.
When you rent with a bigger company, there is a greater likelihood of being able to swap your broken rental for a new car. How quickly you receive a replacement will vary based on how far you are from the nearest branch and the availability of other cars.
In the case the breakdown occurred due to driver negligence, the rental company may refuse you a replacement vehicle. You will also have to pay any costs for towing and repair. Additionally, you may not be reimbursed or compensated if you fail to follow the company's rules (e.g. you break down driving off road).
How can I avoid being charged for damage I didn't cause?
1) Fully inspect the car's exterior and interior. Upon pick up, note any small scratches or dents, and have a representative edit the condition report to accurately reflect the state of the car. It's even worth a quick look under the bonnet to make sure things such as the washer fluid are filled up.
2) Take pictures. Photos are key to proving the condition you were given the car in, just make sure they are time stamped.
3) Check the all the lights and systems are working. Turn on the wipers, heating and air conditioning, navigation and radio to ensure everything is in working condition. Also take a look over the tyres to check the tread. If anything is wrong, report it to the supplier right away.
4) Pay attention to how the car drives. As you leave the rental lot, concentrate on how the car drives. If the engine is making a strange sound or the car doesn't handle correctly, head back to your rental location and tell the supplier about the problem. If you've driven too far, give them a call.
5) Read the rental agreement thoroughly. Know the supplier's rules and document everything. Knowing what your rights are versus the responsibilities of the rental company can help you figure out the best solution.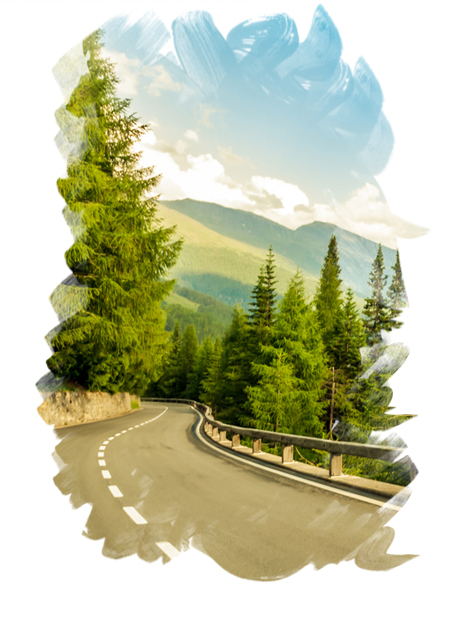 Other articles you might be interested in