A guide to "or similar" in car hire
The ultimate guide to "or similar"
Have you ever shown up at a rental desk, excited to pick up that VW Golf you booked, only to be handed the keys to a Ford Focus? This is standard practice in the car rental industry and it's down to the words "or similar" you'll see when booking your car.
What does "or similar" mean when renting a car?
When you reserve a rental car, you are choosing a class of vehicle that matches certain criteria, not an exact model. The vehicle displayed online during booking are an example of the size and style of car you will receive.
Rental companies categorise their vehicles in a manner that makes them interchangeable. Therefore, you will receive a vehicle of a similar-size with the same transmission and features to the model shown during the booking. Here is an example of the vehicles a rental company can substitute for one another within each class.
Mini: Hyundai i10, Fiat Panda, Citroen C1
Economy: Ford Fiesta, Toyota Yaris, VW Polo
Compact: Ford Focus, Hyundai i30, VW Golf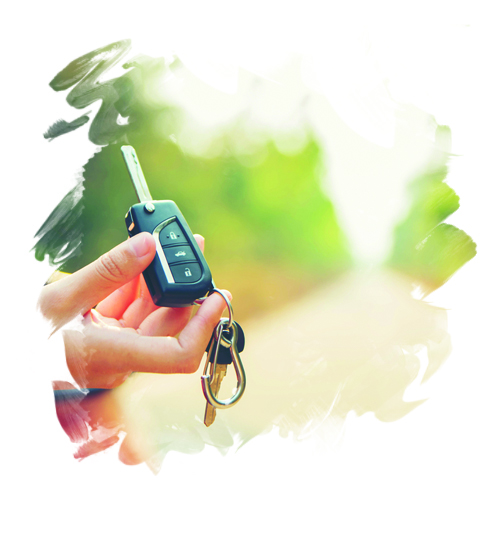 Why didn't I get the rental car I booked?
As rental companies are constantly upgrading and changing their vehicle fleets, it is difficult to guarantee a specific make and model of car. With such a high turnaround, your supplier may switch out their older cars for new ones between the time you book your rental and collect it.
Certain cars may also be unavailable due to high demand, cleaning or repair work. Additionally, different models of cars are carried within various countries, so your selected location may not have the exact model shown online.


What car will the rental company give me?
The car you receive at the pick-up desk will be determined by the availability of vehicles at that time. The rental company will provide you with a vehicle from the same category – determined by the ACRISS code – as the one you reserved (e.g. mini, compact, economy).


What is an ACRISS code?
An ACRISS (Association of Car Rental Industry Systems Standards) or SIPP code, is a four-letter code that defines a vehicle's characteristics. The code is used to categorise rental vehicles, so that similar models with the same specifications are grouped together.


First letter:
Vehicle category or class: e.g. economy, compact


Second letter:
Body type: e.g. number of doors


Third letter:
Transmission: e.g. manual or automatic

Fourth letter:
Fuel type or features: e.g. petrol, air conditioning
How can I get the specific rental car I want?
While there's no guarantee of getting the model you want, here are a few tricks to up your chances.
Book early: The earlier you book the more likely you are to get the rental you want.
Pick a big supplier: Larger suppliers have bigger fleets than smaller local rental companies, so there'll be more vehicles on hand.
Choose a less popular car: Instead of opting for that VW Golf that everyone else also has their eye on, booking a luxury or less popular car will up your chances of getting the exact model you want. Of course, this is likely to cost more.
Pay extra: Some suppliers will hold a specific car for you, as long as you pay extra for it and agree to stringent cancellation penalties.
You can also call the company in advance and ask exactly which models they have stocked in the category you're interested in. This will at least give you an idea of the model car you may receive.
Hint: If the rental company has run out of the category of vehicle you book, you should receive a vehicle belonging to a higher (better) class. For example, if you book a Hyundai i20 or similar, the supplier should upgrade you to a VW Golf or similar.
Other articles you might be interested in